Delarive
Creating companies from idea to success
We create
We create sustainable businesses in real-estate development, hospitality and other service sectors. We bootstrap our companies to determine their feasibility before considering them for expansion. Our success is attributable to our clients, our partners and our team.
---
We Invest
We invest our own capital first. Our investment decisions are taken without any outside influence and we use our discretion to invest in companies we like and that show potential. We enable investors to participate along our side: company by company, deal-by-deal from seed funding to structured rounds.
---
we are industry game-changers
Our flexible and open-minded approach means that we will consider most industry sectors. We are not afraid of shaking up industry standards and doing things differently.
Discover our companies
Definitely Different creates eco-luxury destinations based on guest experience, adventure and sustainability. The group aims to develop 16 off-grid destinations by 2026.
BE WTR designs and sells water filters, that cool and mineralise tap water providing an environmentally responsible alternative to bottled mineral water. With a strong partnership with BRITA®, it supplies the hospitality sector, businesses and public places with quality filtered water through Europe.
Our history
1994
Creation of the Delarive Group, asset management and financial brokerage
We are entrepreneurs in the true sense:
goal-driven, valiant and determined
We are a small, agile team with experience.
We take rapid action to achieve our objectives and ensure reliable results.
A network of investors
We start by investing our own capital, without relying on any external committees. We then carry out a proof-of-concept of our companies before opening them up to private investors.
Depending on their investment objectives, investors can join at any phase of the project, from seed funding to round table discussions.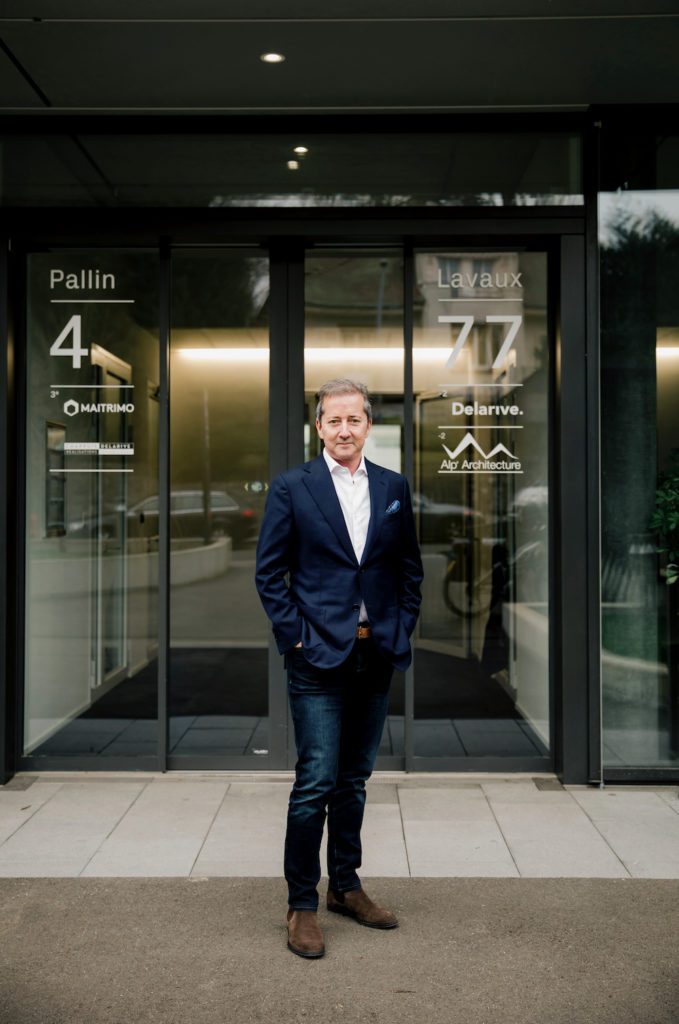 The man behind the group
Patrick Delarive is a born entrepreneur and a passionate game-changer. A self-made who joined the workplace at the early age of fifteen.
He founded the Delarive group in 1995 and since then has continued to develop his businesses with the same relentless drive to innovate and shake up current codes of practice.
With his insatiable curiosity and spirit of adventure he is forever exploring new horizons.